The Gay Games are coming to Asia for the first time since they were founded. Hong Kong will host the eleventh edition of the LGBT sporting event in 2022. "This is unique. I think it will make a positive impact to the acceptance of homosexuality here," says Dennis Philipse (44), founder and chairman of the Gay Games organisation in Hong Kong.

Athletes who compete during the "gay Olympics" are often part of the LGBT community, but everyone is allowed to participate. "You do not have to qualify for the games, it is open to all who wish to participate," Philipse elaborates. He is from a small village in the south of Holland and moved to China for his work seven years ago.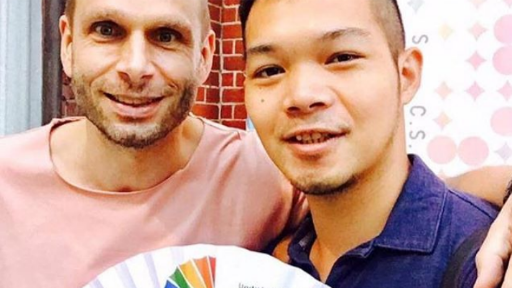 Philipse never competed in the games, but he attended the opening ceremony of the 1998 Gay Games in Amsterdam. "The gay scene in Hong Kong now is similar to the situation in Amsterdam back then. There is no real discrimination of homosexuals, but the LGBT community keeps to itself."
It took Philipse two years to bring the Gay Games to Hong Kong. "At the 2014 Gay Games in Cleveland, there was a Japanese athlete who won a medal. He told his family he was on a business trip and did not dare to bring his prize home." Feelings of shame are still a deeply rooted problem in Asia.
Edie (46) from Hong Kong confirms this issue. He tried to gather a volleyball team for the 2002 Gay Games. "In the end, we had to compete with one athlete short, because people were afraid to join. I am very happy the Gay Games are finally coming to Asia. I hope this will improve the stigma LGBT youth often have to face."
Although there is a lot of support from Hong Kong for the Gay Games, there is also criticism. For example, chief executive Carrie Lam Cheng Yuet-ngor said that she is catholic and therefore does not fully support the games. Eddie: "That is absurd. As a politician, you do not represent a religion, but the citizens of Hong Kong."
Eddie does recognise that public opinion in Hong Kong has changed in favour of the LGBT community. "That is very necessary, especially now that we will host the Gay Games. But needing to accept homosexuality is not the same as wanting to accept it."